Hurricane Harvey has battered the Texas coast with 130mph winds after making landfall – but has weakened to a tropical storm as it moves slowly inland.
The strongest hurricane to hit the US in 12 years, the main danger is now the threat of "catastrophic flooding".
Texas's governor said he had no information on any fatalities, but that 1,000 people were involved in search and rescue operations and that water and food were being sent to affected areas.
Rockport, 30 miles north of Corpus Christi, appeared to be one of the hardest-hit towns.
Ahead of the storm's arrival, the mayor told residents to write their names on their arms for identification in case there were deaths.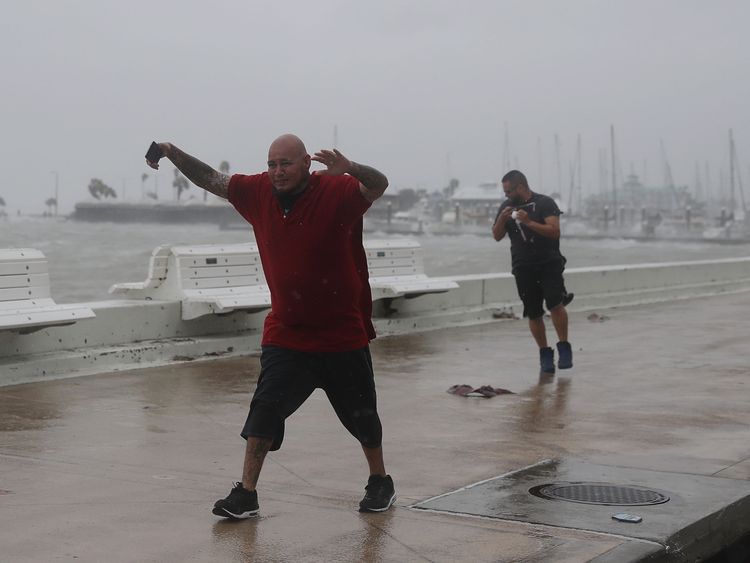 Charles 'CJ' Wax said Rockport had been hit "right on the nose" and been left with "widespread devastation"
"Right now we're still hunkered down and can't go anywhere," said volunteer fire chief Steve Sims early on Saturday.
"We've heard rumors of 1,000 different things, we can't confirm anything because we haven't seen anything.
"We know we've got a lot of problems, but we don't know what yet."
:: Hurricane Harvey: 'I fear I'll have no home to go back to'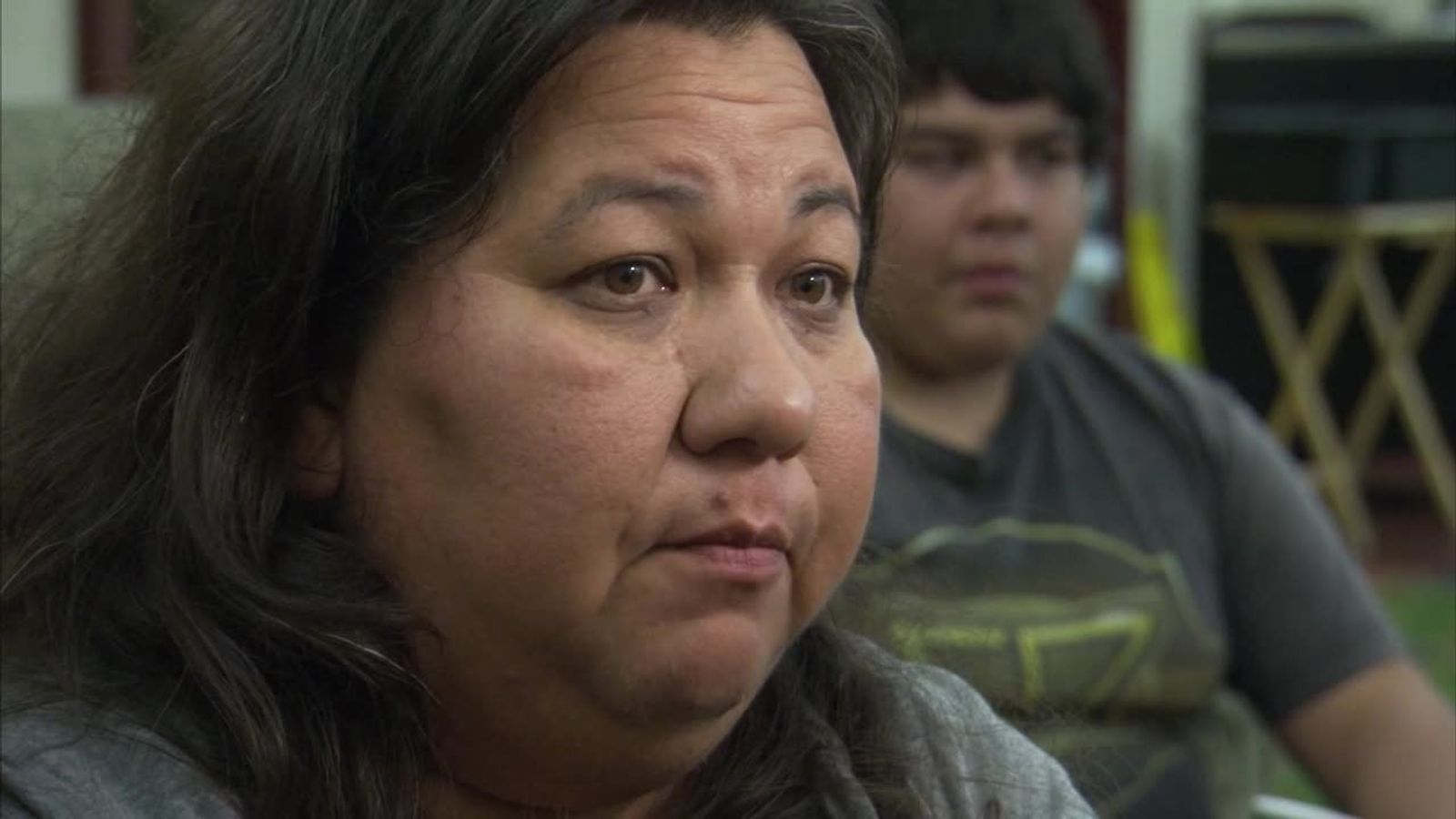 Harvey hit land at about 10pm local time on Friday, northeast of the city of Corpus Christi, with winds gusting up to 130mph – a potentially deadly category four storm.
Resident Donna McClure tweeted before the storm hit land: "In the dark, internet out, ham radio not working. Is anybody out there? Alone trying not to be scared."
Officials asked residents to reduce the use of toilets and taps, and boil their water before use, because power outages meant waste water plants were unable to treat sewage.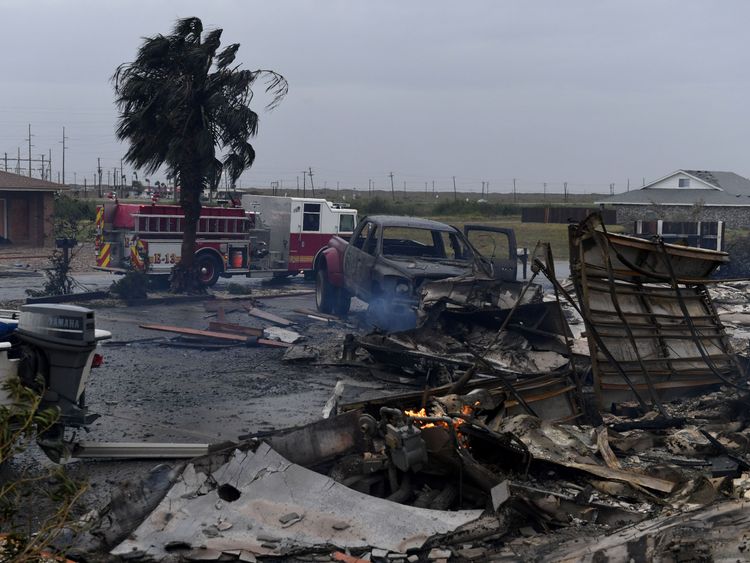 Daybreak in the city revealed downed lamp posts and tree limbs, and tiles torn off buildings.
The hurricane was moving north early on Saturday, with sustained winds having dropped to 75mph, according to the National Hurricane Centre.
Rainfall is now the main concern – the NHC has warned of "catastrophic flooding" and the possibility of 40 inches in some areas as Harvey lingers over the state for several days.
"Life-threatening hazards will continue from heavy rainfall over much of southeastern Texas and from storm surge along portions of the Texas coast," it warned.
Victoria, 60 miles north of Rockport, had already been hit by six inches of rain by Saturday morning.
And as much as 20 inches of rain is forecast for Houston, America's fourth-biggest city, where people were woken on Saturday with flash flood warnings sent to their phones.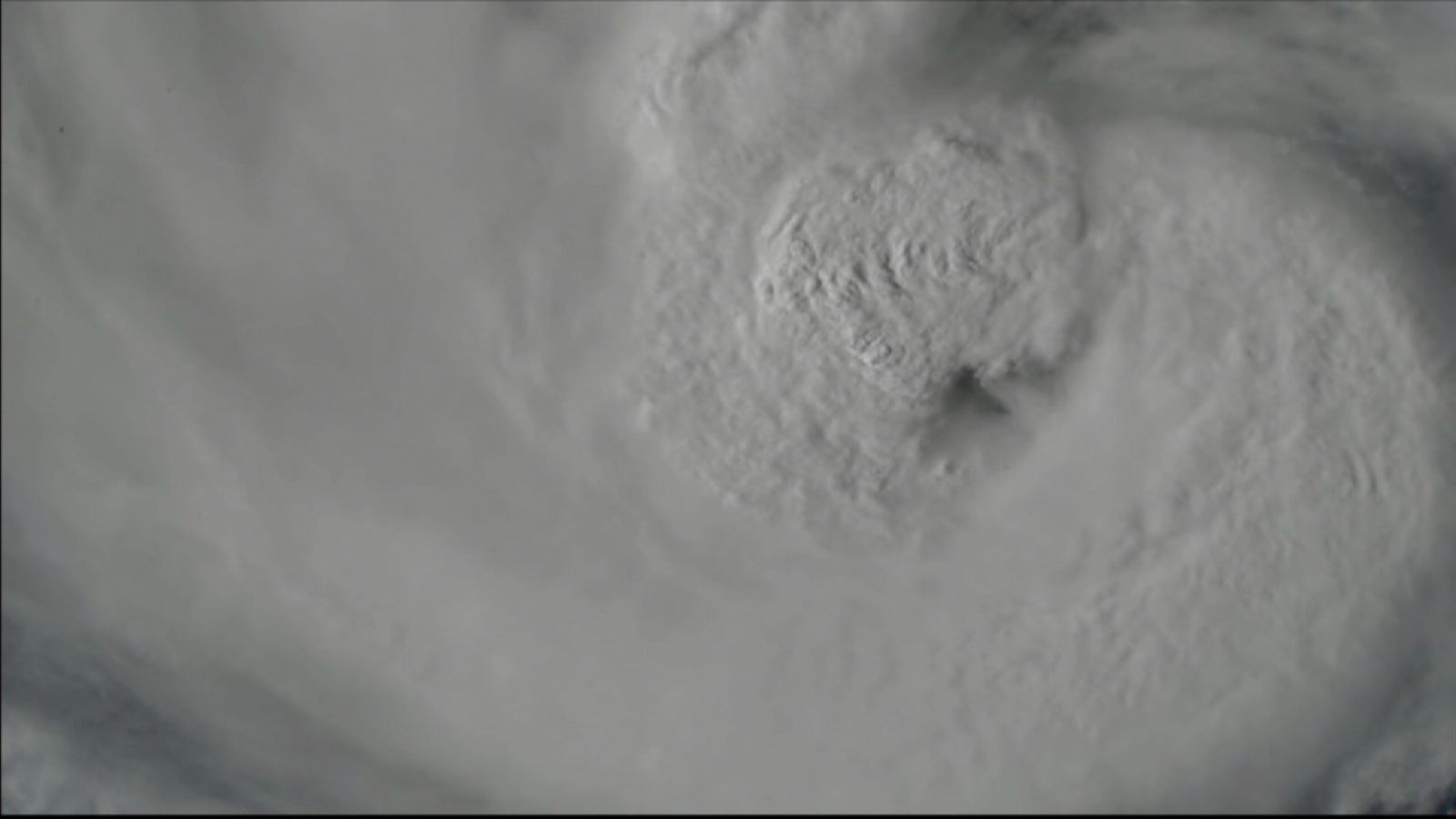 President Donald Trump, facing the first big natural disaster of his presidency, tweeted to say he had signed a proclamation that "unleashes the full force of government help".
Petrol prices on the Texas coast have also spiked as pumps run low.
Several refineries and 22% of the Gulf of Mexico oil production was shut down ahead of the storm, the US government said.
Harvey is the most powerful storm to hit the US since 2005, and the strongest to hit Texas since 1961.


This News Credit Goes To >> Source link
Comments
comments