The first picture of one of the three Britons killed in a helicopter crash at the Grand Canyon has emerged.
Becky Dobson, 27, Jason Hill, 32, and Stuart Hill, 30, died when the Papillon tour helicopter came down at about 5.20pm on Saturday, the Hualapai Nation Police Department said.
Ms Dobson was a receptionist at a vets in Worthing, West Sussex and had previously been an au pair in Sydney, Australia.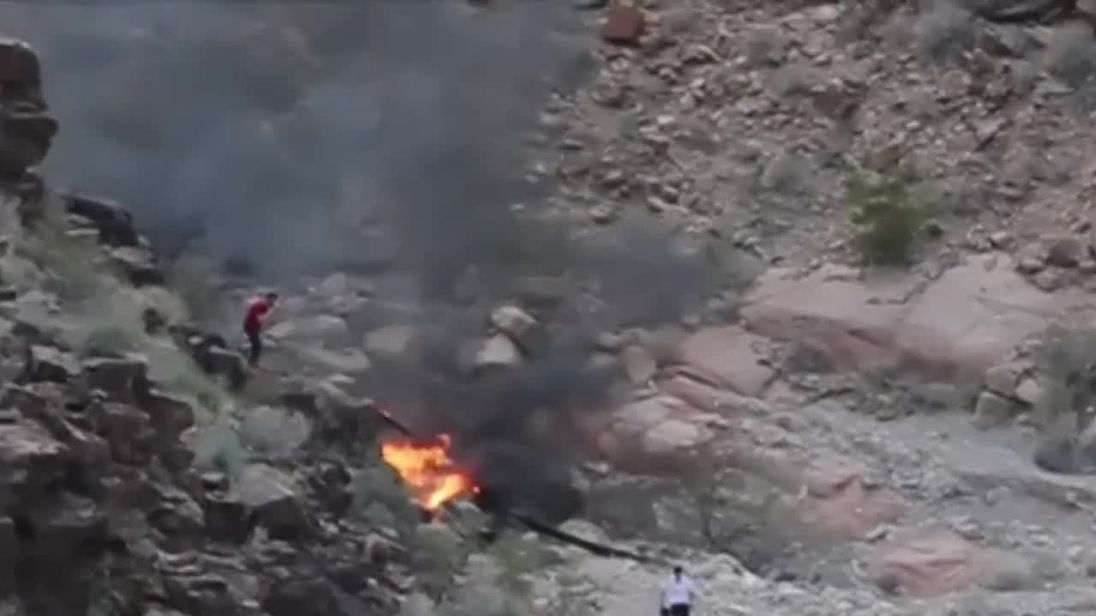 On the surgery's website she described her favourite things to do as work with her horse Buddy, see her family and friends, and travel.
She added that her dream was to be a veterinary nurse.
Three further Britons – named by police as Ellie Milward, 29, Jonathan Udall, 32, and Jennifer Barham, 39 – were airlifted to University Medical Centre in Las Vegas, Nevada, along with pilot Scott Booth, 42.
They are all said to be in critical condition.
"We are providing support to the families of six British visitors involved in a helicopter accident at the Grand Canyon on February 10, and we are in close contact with the US emergency services," a Foreign Office spokeswoman said.
The circumstances surrounding the crash – on the West Rim of the Canyon – are currently unknown.
Hualapai Police chief Francis Bradley said: "It's a very tragic incident.
"Yesterday, we were hampered by severe weather conditions, we had gusts up to 50mph. The terrain where the crash occurred… is extremely rugged."
Photos of the crash scene taken by eyewitness Teddy Fujimoto showed flames and dark smoke rising from the rocky terrain.
Mr Fujimoto, a Las Vegas photographer, was doing a wedding shoot at the time of the crash when he heard people shouting and saw them running towards the edge of a ravine. He followed them.
"There was a helicopter, flames, smoke," he said. "It was horrible… unimaginable."
He said he then heard two or three small explosions where the wreckage was, about 600ft (183m) below from where he was standing.
Windy conditions, darkness and the difficult terrain meant rescue crews had to be flown in to reach the helicopter's wreckage.
The survivors could not be airlifted out of the canyon until around 2am because of high winds, police said.
Federal Aviation Administration spokesman Allen Kenitzer said the Eurocopter EC130 aircraft sustained considerable damage.
The FAA and the National Transportation Safety Board will investigate the crash.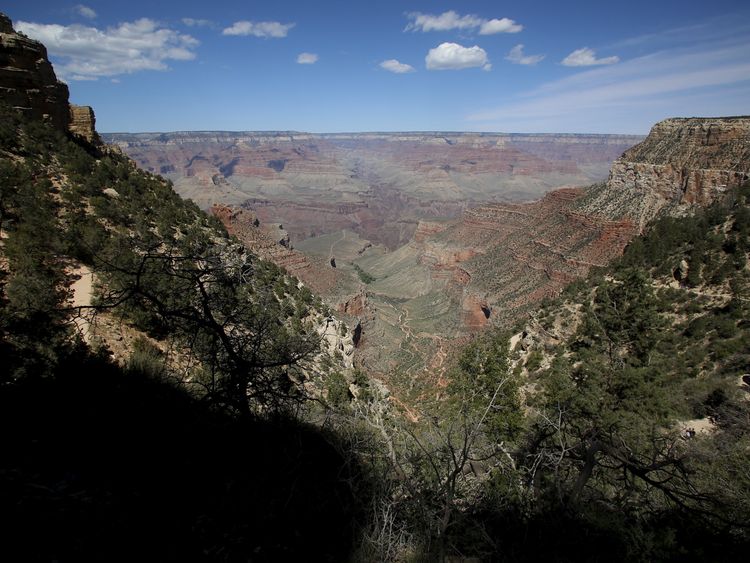 Papillon Airways says on its website that it is "the world's largest aerial sightseeing company" and that it provides "the only way to tour the Grand Canyon".
The company says it flies around 600,000 passengers a year over the Grand Canyon and on other tours.
It also says it "abides by flight safety rules and regulations that substantially exceed the regulations required by the Federal Aviation Administration".
A Papillon helicopter was previously involved in a fatal Grand Canyon crash in 2001.
The pilot and five tourists from New York were killed, while one woman survived.
More follows…


This News Credit Goes To >> Source link
Comments
comments